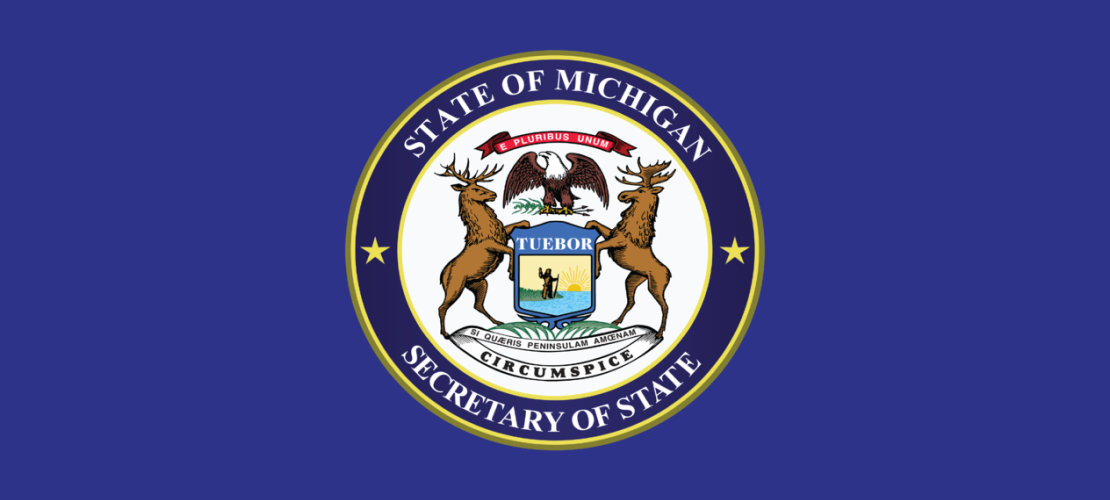 AV Status System
Client:
Michigan Department of State
Time:
13 months ( May2020 - June2021 )
Skills:
Interviews, Transcriptions, Survey design, Usability testing, Report writing
TLDR
Our team partnered with four Michigan Clerk's Offices to roll out an automated email confirmation system to notify those voters of their absentee applications and ballot status for the 2020 Presidential Election. We assessed the system's value by collecting clerk and voter feedback regarding their experience with the system. Finally, the team met with the Michigan Bureau of Elections to discuss publishing documentation on implementing the system for other Michigan clerks to adopt. The project originated during my summer internship as a Citizen Interaction Design Summer Fellow in May 2020.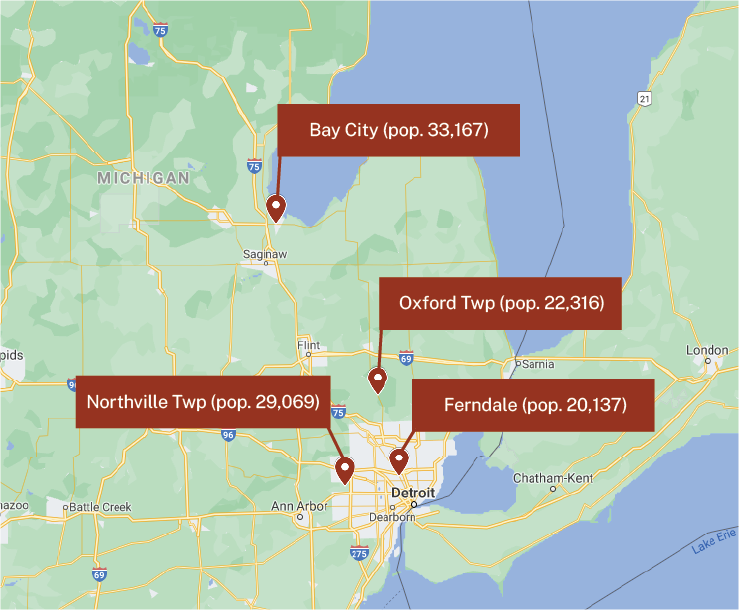 Problem statement
In 2020, due to the passage of the statewide ballot proposal 18-3, all eligible and registered voters in Michigan may now request an absent voter ballot without providing a reason. With existing limitations on resources and the increase in completed applications, Michigan's absentee voting system is facing increasing constraints, especially in the realm of transparency.
Discovery
Research
From May 2020 to June 2020, our team conducted eight interviews with Michigan city and township clerks via virtual video conferencing. Each interview lasted 30-60 minutes and adhered to a semi-structured interview protocol. Additionally, our team reviewed data gathered from the Michigan Public Policy Survey (MPPS) during the spring of 2020 by the Center for Local, State, and Urban Policy (Closup).
Initial findings
There was a heavy clerk workload. Clerks were drowning in voter communications, especially addressing concerns about absentee ballots. Additionally, there needed to be more transparency in the absentee voting process. This lack of transparency caused voter anxiety/uncertainty about whether their vote had been counted.
Path forward: automated email system
Ann Arbor was already implementing an automated email system that spoke to our discovery findings: automated confirmation emails. We worked with them to understand their IT system and decided to focus on creating the tools needed to scale the solution to other cities and townships. The system needed to account for the various IT setups. Some clerk's offices had in-house IT while others outsourced to IT agencies.
Step 1: Validation criteria
Measure
The demand and capability of multiple clerk's offices in Michigan through interviews and a technical walk-through of their system setup
Develop
Business requirements, process integration, and implementation documentation
Step 2: Automation pilot
Email testing
Worked with clerk's offices and their information technology agencies to integrate automated email testing
Step 3: Implementation
4 cities and townships
(Oxford twp, Northville twp, Bay City, Ferndale) Note: These clerk's offices expressed the most interest in utilizing the system, as well as having the time to help set up the configuration
Step 4: Assessment
Clerks
Conducted assessment interviews and surveys with all participating clerk's offices to gauge the system's value
Voters
Surveyed 192 voters to understand their experience and thoughts of the system
Key findings
Clerks
Generally, clerks felt that the email automation saved them time that would have been spent answering the phone or email queries about the status of absentee ballots, though not all could quantify it. Ferndale came the closest, calculating that they would have spent around 314 hours answering queries without the system. Oxford estimated that the system saved them around an hour a day. On average, 5% of emails sent by the clerk's offices were bounced back, with Ferndale noting, "I find that the problems are about 50/50 split between them [voters] providing an address that is either incorrect or that we could not read it correctly".
Voters
Voters embraced the status emails. 61% of surveyed voters felt relief when they received an email update, with 97% expressing interest in receiving future status notifications. 84% of surveyed voters stated the email notification system saved them time from contacting their clerk's office about their absentee ballot.
Step 5: Michigan Bureau of Elections hand-off
Documentation
Completed written report outlining system assessment
Scaling
Met with the Bureau of Elections to discuss the next steps in making the system available to other Michigan clerk's offices
Challenges
Survey participation was limited to those who actively engage with the clerk's office (via social media)
Reaching Clerks was difficult at times given the Presidential election and workload
There is a month delay between Northville, Oxford, Bay City voter data and Ferndale voter data
The specific time period (the stress and misinformation around the presidential election) may have contributed to a greater interest in this kind of transparency
COVID restrictions increased the demand for/interest in Absentee Ballots
Personal takeaway
Before this project, I had little knowledge of Michigan's voting system, but I learned a great deal from speaking with professionals in the voting space and hearing their stories. I respect all civil servants dedicating their lives to protecting democracy and keeping voters informed with accurate information.
Want to collaborate?